Overview
With the Overview tab the user can check all of his referrals details. And generate coupons.
---
Commissions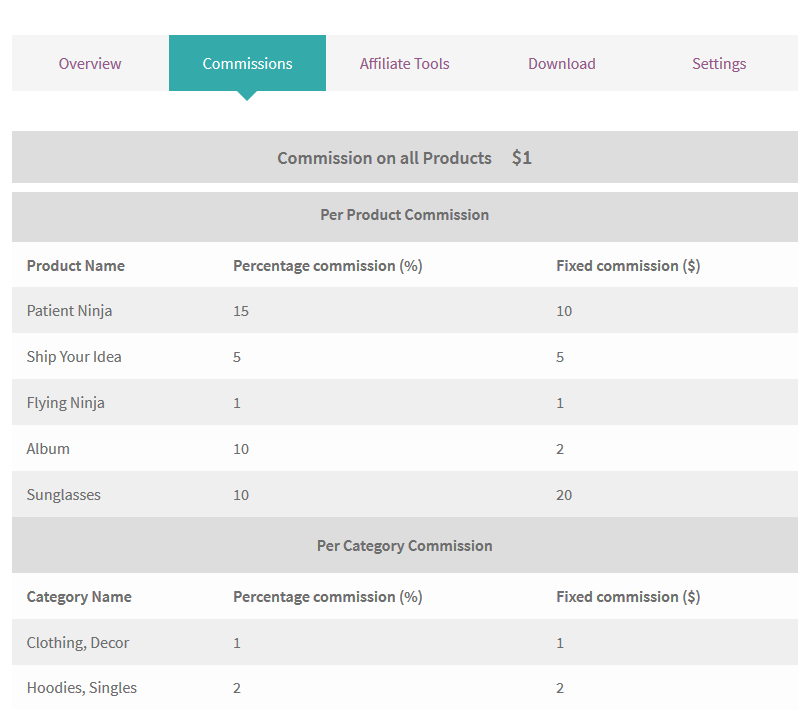 From Commission tab user will get to know about the commissions defined for different products and categories.

---
Affiliate Tools
To generate referral links, banners and QR code, user needs to enter the product URL for which he needs to generate referrals.

---
Download
From Download section user can generate a file which will contain referral link and commission details for all the products of a particular category.
---
Settings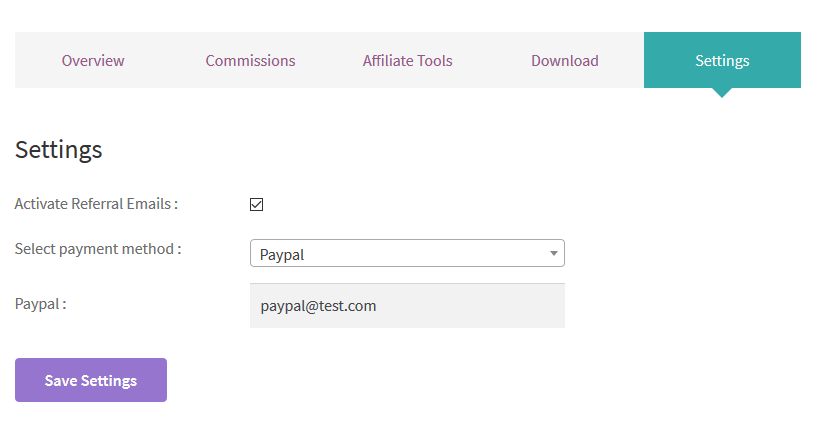 From Settings Section Affiliates can –
Opt In/out from receiving mails
Setup their Payment Method
---
MLM ( Multi level Marketing )
From MLM section an Affiliate can check –
Type of MLM Plan
Numbers of childs he needs to have to start generating commission
MLM Levels and the commission that will given to him for each level
Affiliate can also see his MLM chain and can also activate/deactivate his members if allowed by admin